We run pet obedience classes in Great Ashby, Stevenage on Thursday evenings. All dogs and breeds are welcome. Please see "about the classes" for more information on the type of exercises we cover.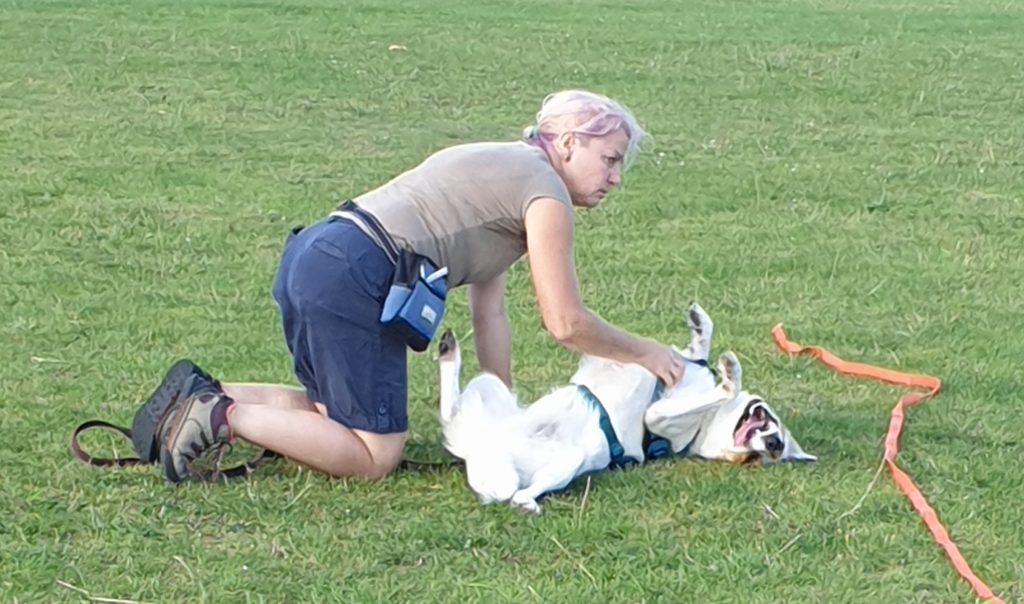 We use positive training methods using treats and praise as rewards. We aim to strengthen the bond between you and your dog. Our goal is to empower you to train a well-mannered dog that is a pleasure to live with, using kind methods and for your dog to learn life skills to live in our modern world.
The classes are run by qualified, experienced instructors. We will ensure you and your dog receives consistent, positive, kind methods of training and will know what is expected of them. If your dog is showing unwanted behaviours, such as barking, digging, chewing, toileting in the house, stealing items, growling, or other behaviours, we can help with this also.
For us, training classes is about showing you, the owner, how to train your puppy / dog so you can transfer these skills into the home environment. We are Kennel Club listed therefore we incorporate the Kennel Club Good Citizen Scheme into our classes enabling you to showcase you skills as a team. For more information about this scheme please visit: https://www.thekennelclub.org.uk/training/good-citizen-dog-training-scheme/
Please feel free to get in touch if you feel our services may be of benefit to you and your dog,
We are a Signatory of the Registration Council for Dog Training & Behaviour Practitioners.