Puppy Class for puppies 12 weeks and older. Thursday – 6.35pm to 7.05pm.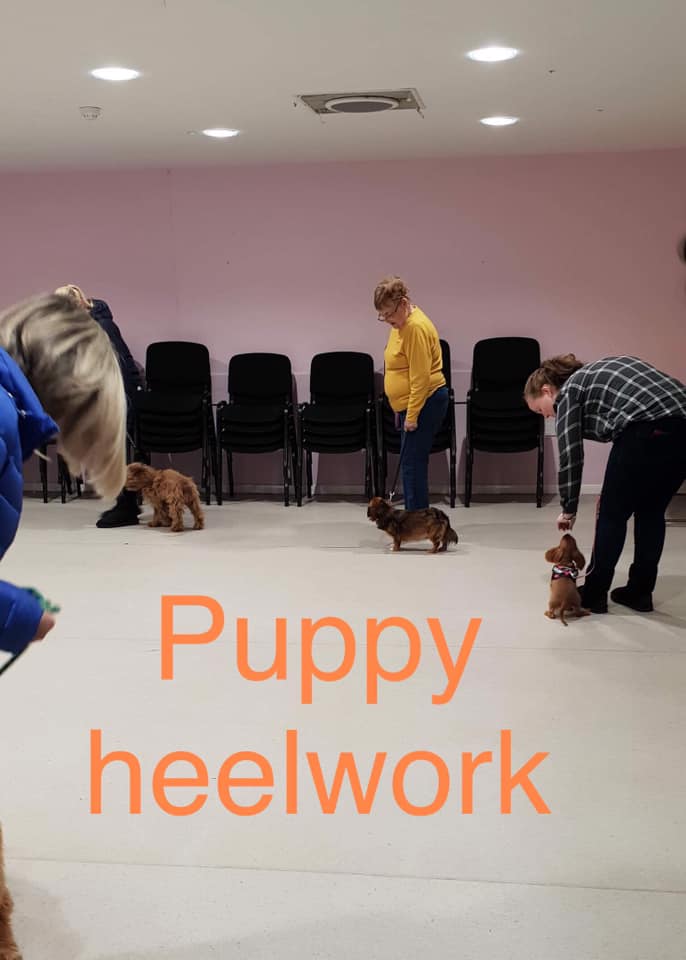 In the puppy class we aim to encourage the puppies to play, socialise and listen to their owners. We start with learning the basics of obedience in classes and for them to keep practicing at home. They will learn life skills to be good citizens in our modern world. Eventually they should be able to do all the exercises listed below and more. We also provide information about typical puppy behaviour and what to do to encourage formation of good behaviours and habits. We also discuss problem preventions.
Junior class for dogs aged 12 months and older.
Thursday 7.15pm to 8.00pm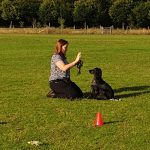 The exercises learnt in the puppy class are further strengthened and advanced during this class. we provide opportunities to learn other tricks and behaviours, such as scent work, getting the dogs to find articles with their noses, stepping up onto a box or chair (useful in the vets for standing on the weighing plate). We incorporate the Kennel Club Good Citizen bronze and silver levels into this class too.
Adult class for dogs who have a high level of obedience or socialisation / reactivity problems.
Thursday 8.05pm – 8.50pm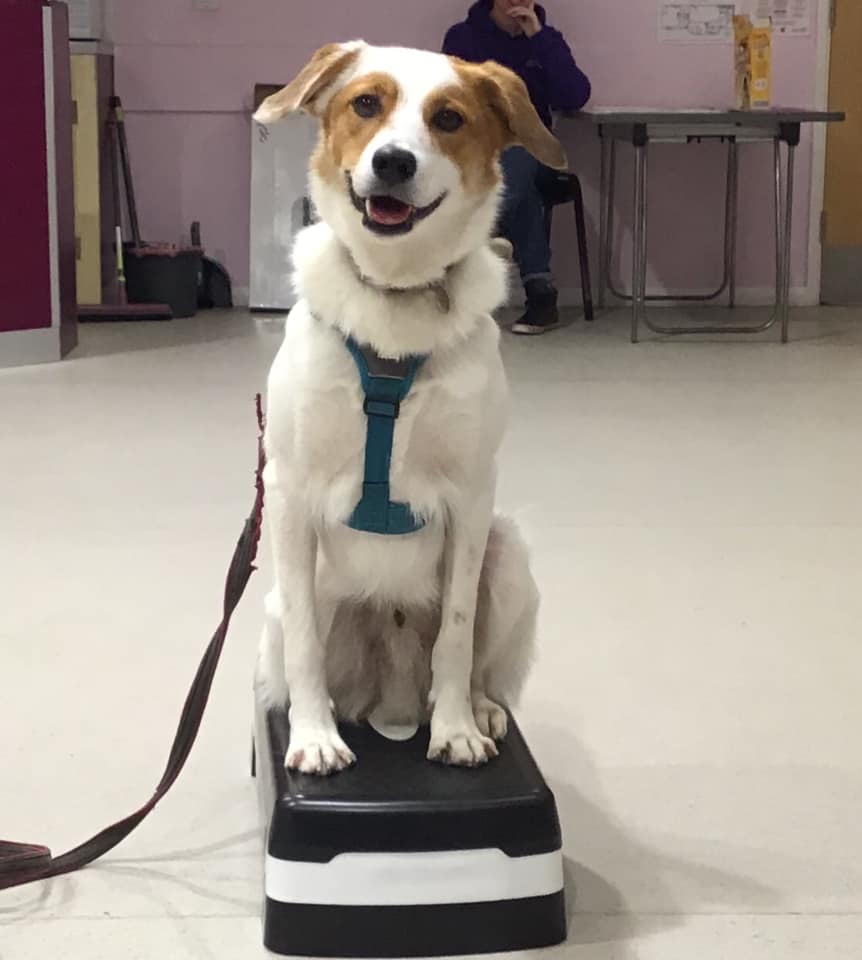 We incorporate the Kennel Club Good Citizen Silver and Gold levels into this class as well as other training to ensure continuity of learning and fun for you and your dog. We also have opportunities in this class for dogs who have either no socialisation skills and/or reactivity behaviour to improve their behaviour. We understand all dogs are different and have different reasons for their unwanted behaviour, therefore, we work with you and your dog to figure this out and improve the behaviours.
In all the classes we cover the following pet dog obedience:
Sit
Down
Stand
Recall to owner
Walking beside owner rather than pulling on lead
Stay
Take articles from the dogs
Different games and tricks such as spin / retrieve / fetch
Socialisation with other dogs and humans
Greeting people politely
Leave
And more
There are lots of behaviours we may be able to help. There may be times where the hall environment is not suitable for your dog to help with their unwanted behaviours. We may still be able to help so please do not hesitate to contact us.
The classes are £40 a month and we ask for payment no later than the first Thursday of every month.
Please contact us for further information and terms and conditions.